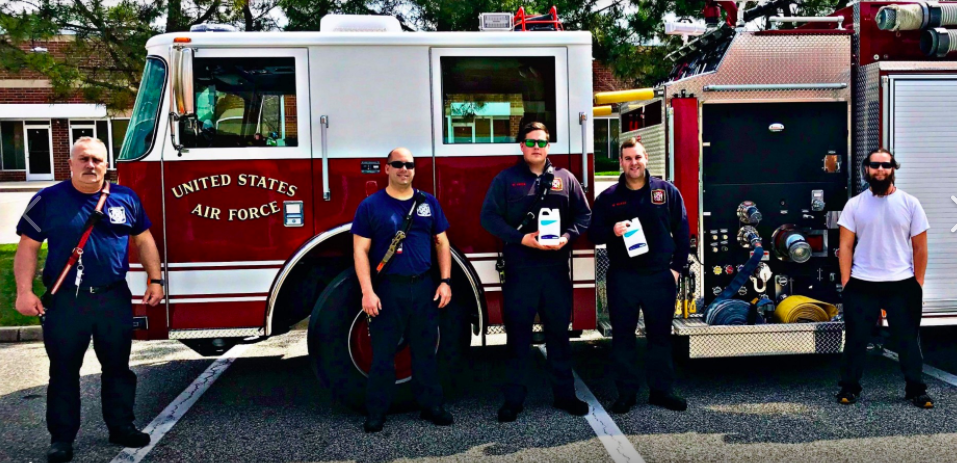 Loveton Farms Distillery is much more than vodka and rum. From the moment we decided to create a liquor brand, we wanted to do more than make spirits, we wanted to cultivate a spirit of service within our community.
We were scheduled to open on April 1, 2020, but with new COVID restrictions on the tasting room and operations, our grand opening was put on hold. We had alcohol on hand and ready to sell but with no customers in sight, this unexpected turn of events ushered us into the wonderful world of hand sanitizer. The sudden high demand for sanitizer created scarcity all over the world, and manufacturers could not keep it on the shelves. A little fact about Loveton – we are among the very few distilleries in Maryland that can produce hand sanitizer that meets the World Health Organization requirements (WHO). For this very reason, our Master Distiller Ray Fioravente decided to make and donate hand sanitizer to first responders and essential businesses in Baltimore County. We were blown away by the number of requests we received and especially surprised when first responders as far as Pennsylvania came to us for sanitizer.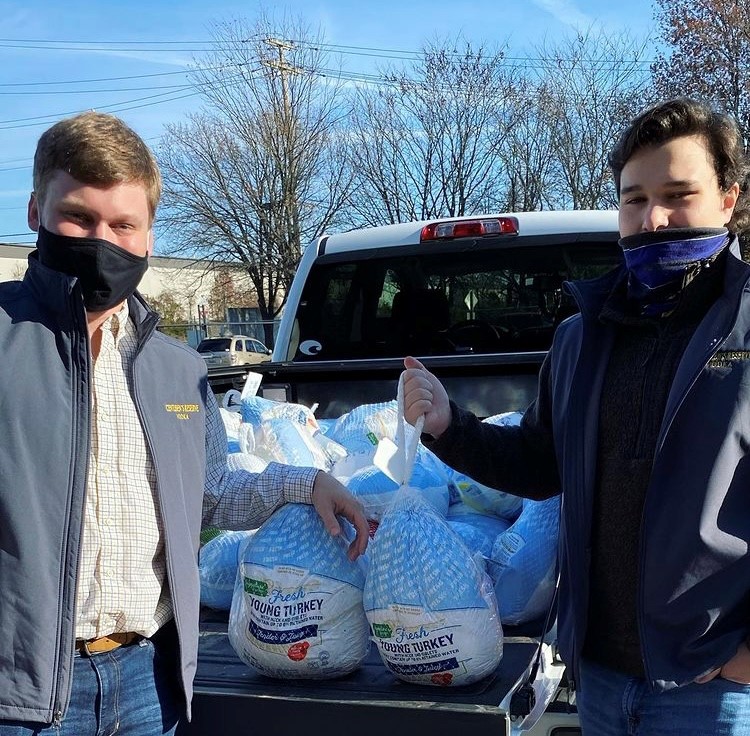 By November 2020, our operations picked up a bit and the demand for sanitizer started to slow down.  We wanted to keep the Loveton Cares momentum going and decided to host a virtual holiday food drive to benefit Feeding America. The donations we received purchased 110 turkeys from Safeway Supermarket that were donated to the Maryland Food Bank.
Thinking about our April anniversary and revisiting where we started, we've decided to host another Loveton Cares campaign with the Giveback Backpack.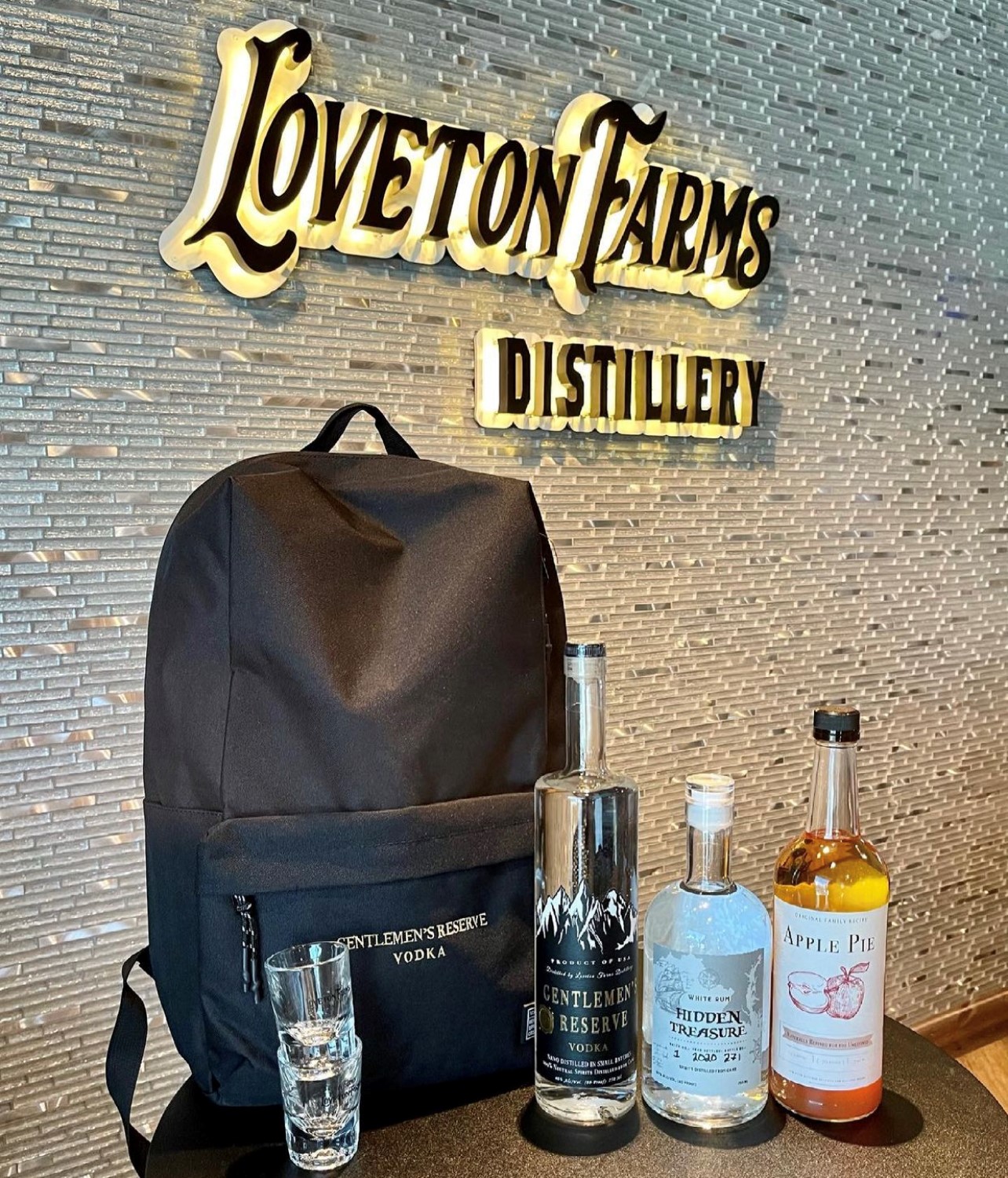 During the month of April, we are raffling a Loveton backpack that includes one bottle of vodka, one bottle of rum, one bottle of our apple pie rum, two shot glasses, and a Loveton shirt. The rules are simple, each bottle purchased at our distillery will count as a raffle entry and we will announce the lucky winner at the end of the month. Remember, the more bottles purchased, the more chances you have to win!  This would be a good time to take advantage of our three-bottle bundle discount 😉